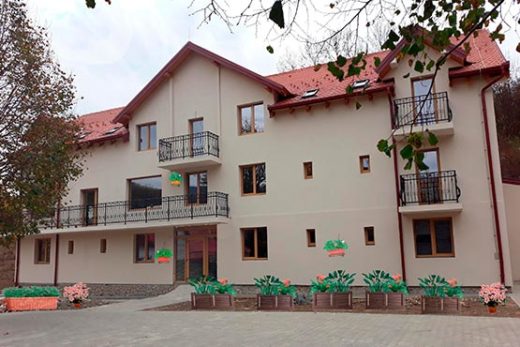 Thanks to an Italian benefactor who prefers to remain anonymous, Casa Mama Virginia was born in November 2018, at Oravița (a small town in the southwest, on the border with Serbia), with the aim to host single mothers and women who have been victims of violence and/or girls who show some difficulties in their maternal pathway.
Here, in a modern and lovely environment, they are materially supported, helped, and surrounded by the affection of the Sisters of  Chariry of St. Joan Antida Thouret.
Mothers and their children have a perfectly equipped room (beds, wardrobes, bathrooms, etc.). They are lovingly helped to set up their lives, overcoming moments of difficulties in the delicate phase.
In an area where there are no forms of social assistance for these delicate issues, this is a particularly useful service.
THE SERVICES:
The help consists of human, spiritual, psychosocial, medical, educational, playful support.
This permanent support is very important for all those girls and women who want to rediscover the uniqueness of their identity.